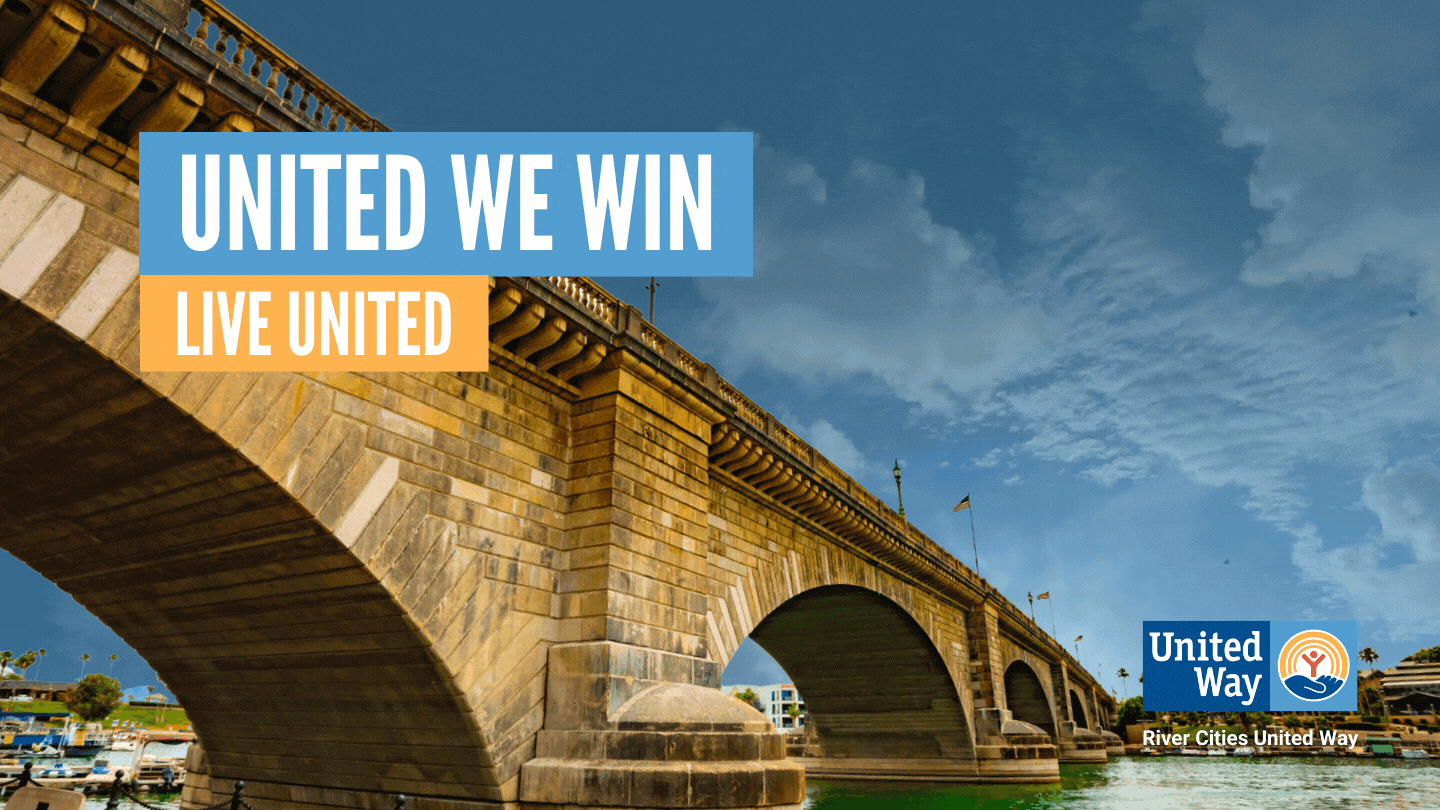 As a nonprofit, your gift is tax-deductible.
River Cities United Way is a nonprofit organization that promotes and advances the health, education, and financial stability of people in our community. We are committed to making sure everyone has access to opportunity!
Serving Mohave and La Paz Counties, Laughlin, NV and Needles, CA
---
WHAT WE DO:
Community Fundraising - Workplace campaigns are a popular way to engage companies, build team spirit, raise moral and influence the communities where employees live. Connecting with their concerns is easy when you know what they care about. With RCUW's funding from donations for workplace campaigns it partners up with other nonprofits and government agencies so that we can use our collective resources to meet all of these unmet needs in different ways! No one else can do as much good by donating just once like at RCUW


.

Non-Profit Support - We work alongside non-profits in developing new ventures or helping already established brands reach higher levels of success through our peer guidance services, which include website optimization along with administration and marketing assistance; whatever is needed so they may achieve their fullest potentials!


.

Volunteer Coordination - We believe everyone should have the opportunity to make a difference. That's why our team pools community resources and matches volunteers with organizations in need of help - so your skills can be used for good today, tomorrow, and for generations after you're gone! Contact us today to find out how you can get involved at an organization near you.


.

Direct Service Initiatives - We're committed to filling the gaps in our community where needed. This is why we help kindergarten students learn proper oral care through our Kids Bright & Healthy program at school year, partner with the IRS during tax season to open up for seniors and low-income individuals who need assistance preparing their taxes, helped Buses by Bridge build a list of gifts last Christmas when they had families without presents under foot, and were even able to distribute supplies while COVID-19 was happening like face masks that could protect you against viruses!