Key Club Donates 500 Face Mask "Ear Savers"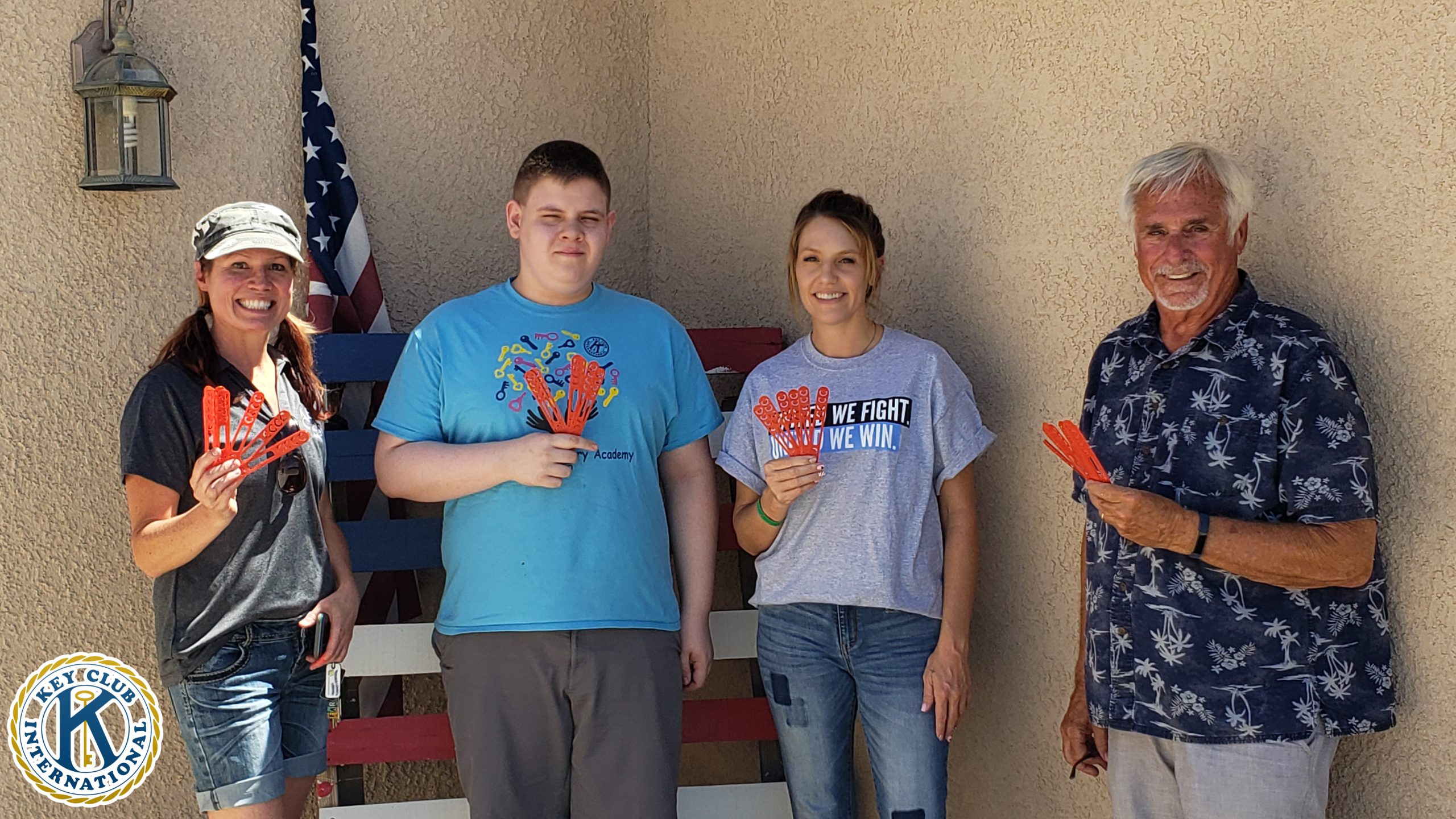 School might be out for the summer, but that doesn't stop students from working hard.
With the long grueling hours medical professionals are required to wear face masks, you can only imagine the irritation that elastic behind the ears to hold a face mask on is causing.  That's why Telesis Key Club student Alex Derfler used his 3-D printer to make 500 "ear savers", a flexible plastic that connects the elastic behind the head, forming a tighter safer fit, and taking the stress of the ears.
The Telesis Key Club is part of the high school's Kiwanis Youth Organization.  Prior to being in Key Club, Derfler was part of the Builders Club, a younger version of the Key Club.  The money the club raised was able to help fund the initial supplies for this 3D project.
These ear savers provided to the Lake Havasu City Resource Alliance will be distributed to several local medical professional partners such as Havasu Regional Medical Center nurses, The VA Clinic nurses, River Medical EMT's, and several hospice organizations.
If you or your company would like to help fund future production of ear savers, please contact River Cities United Way's Havasu office at (928) 855-6333 ext. 2.
The Lake Havasu Resource Alliance consists of the Lake Havasu City Municipal Government, River Cities United Way, Better Business Bureau, Havasu Area Chamber of Commerce, and Havasu Community Health Foundation.