Mohave Mortgage Donates $1,000 On-Air to the LHC Resource Alliance COVID-19 Relief Fund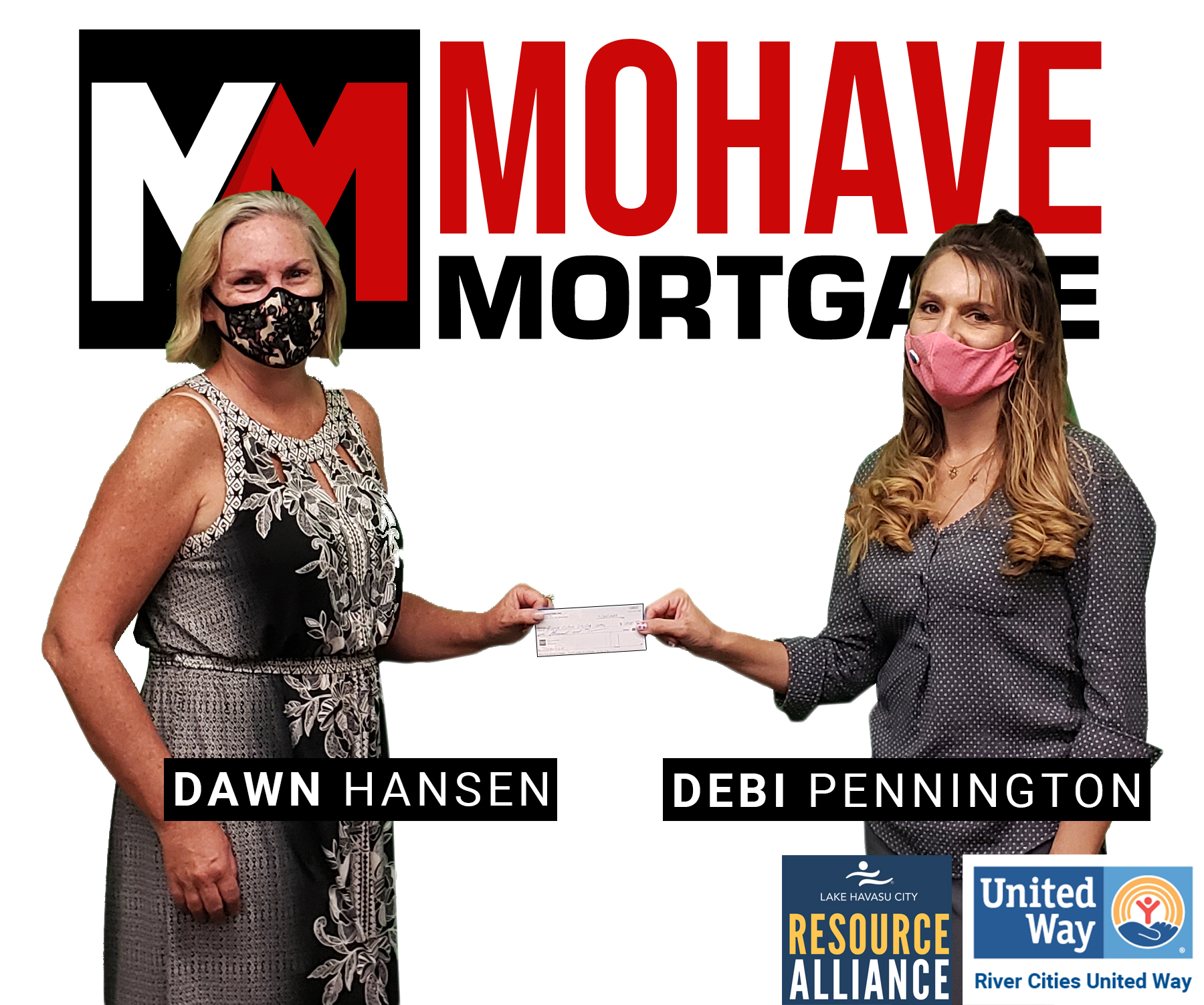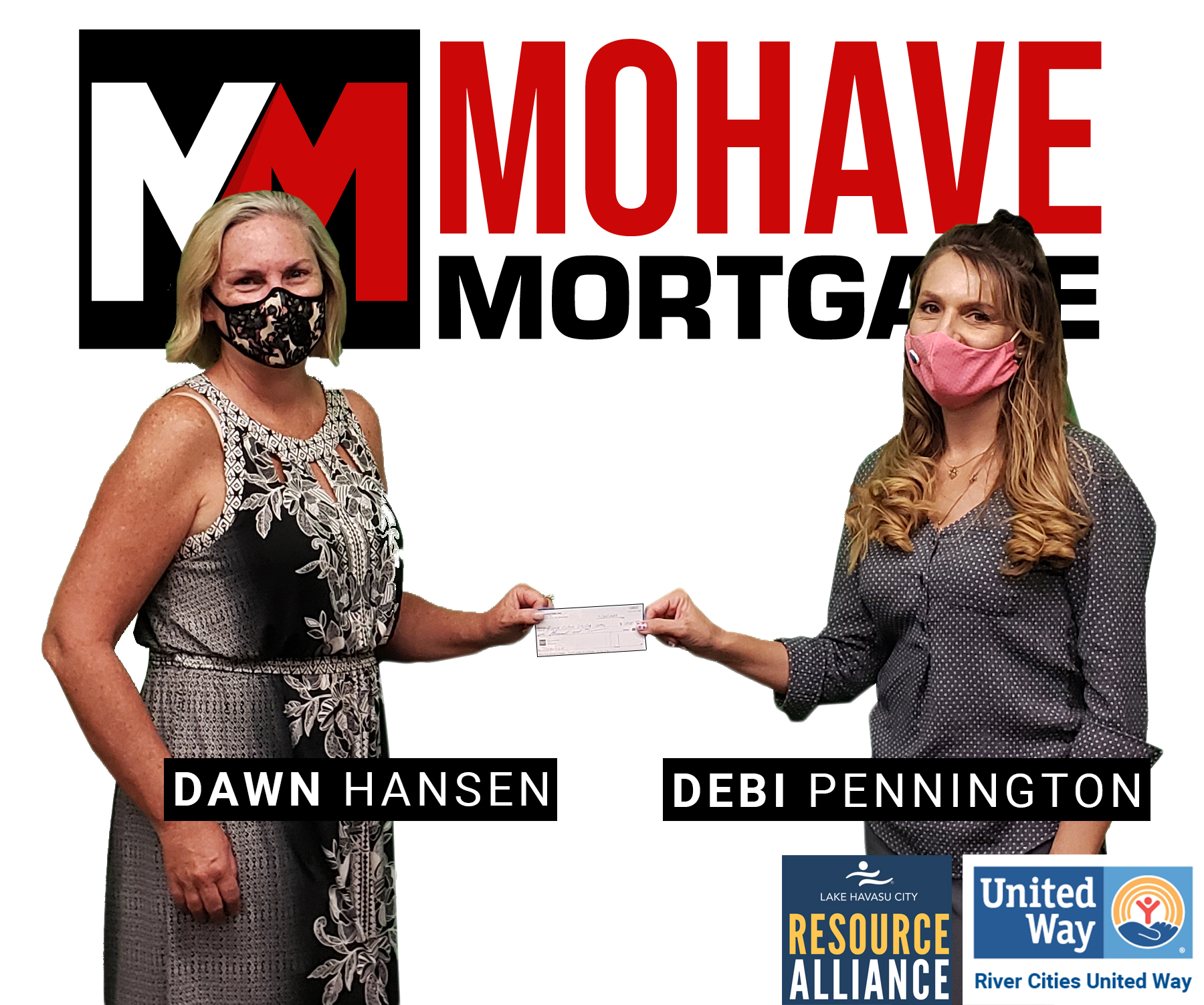 Monday, July 20, Debi Pennington (President & CEO of River Cities United Way) was on-air at Speak Out, a radio show hosted locally by Radio Central's KNTR Talk 106.3 FM.  While on the radio program Chad and Dawn Hansen from Mohave Mortgage called in to make a surprise announcement of their donation of $1,000 towards the Lake Havasu Resource Alliance' COVID-19 Relief Fund.
The money raised by this program helps local families and businesses struggling through the COVID-19 pandemic with items such as rent/mortgage & utility assistance.  Those needing help can complete a short application process by visiting https://www.RCUW.org and clicking on "Get Help".   Any businesses or individuals wishing to join Mohave Mortgage and the many other donors in this effort can do so by clicking the "Donate" button on the website, or texting the word Donate to (928) 220-6115.
The Lake Havasu Resource Alliance consists of the Lake Havasu City Municipal Government, Havasu Area Chamber of Commerce, BBB Arizona, Havasu Community Health Foundation, and River Cities United Way.  Anyone with questions is invited to contact any of these organizations.  River Cities United Way can be reached at (928) 855-6333.