Radiothon – March 14, 2020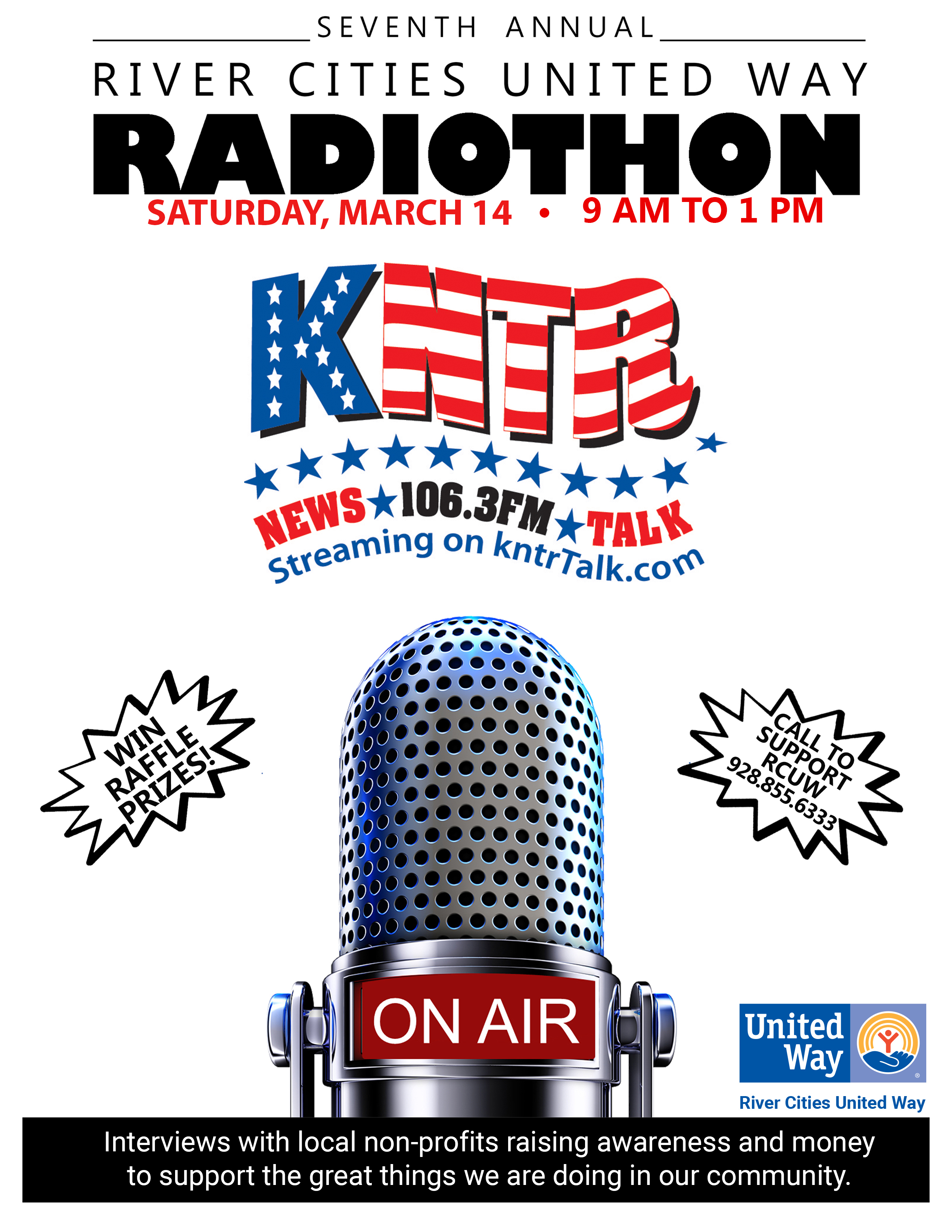 ---
Radio Central once again reaches out to the Mohave County communities with a 4-hour Radiothon from 9 AM to 1 PM on Saturday, March 14th, 2020 to raise awareness and financial support for River Cities United Way programs and our local partner agencies.
The fundraising event is broadcasted live from Radio Central's studio in Lake Havasu City on KNTR Talk 106.3 FM and streaming online at KNTRTalk.com. The Radiothon will feature both in-person and telephone interviews with staff to talk about internal programs, volunteers and their involvement, top donors to uncover why they give, and local non-profit partners to educate the community on how funds raised by RCUW benefit them.
Radio listeners will be encouraged to pledge $42 per month ($21 per pay period for most) to be a partner in RCUW's Pillar Society Program. Donations can be made by calling 928-855-6333, visiting the GIVE tab on our website, or by texting "Donate" to 928-220-6115. One hundred percent of funds raised stay local to fund local non-profits serving youth, teens, adults, seniors, and veterans in the areas of health, education, and financial stability.